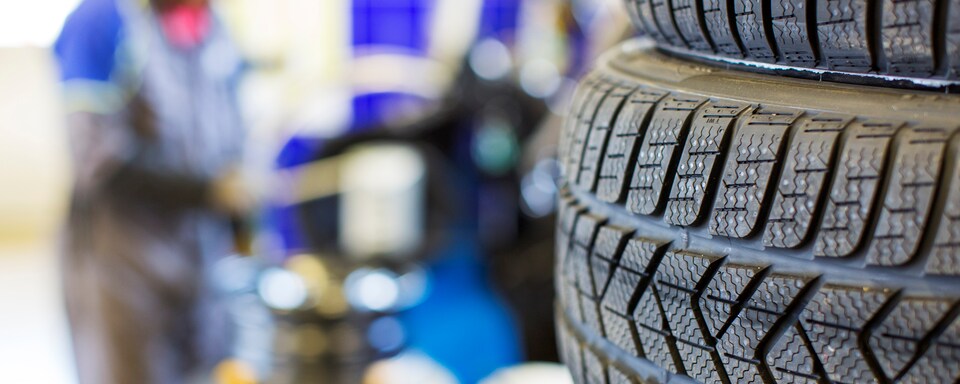 Ram Truck Tire Service in Del Rio, TX
There may be no part on your truck more important than your tires. Outside of the engine, these four workhorses keep your truck running. Balding tread, low pressure, and misalignment can turn a regular drive into an unwelcome adventure. Fortunately, they are also the easiest thing to check and maintain to prevent a catastrophic incident from claiming the life of your truck. That is why you trust the team at Ram Country Truck Center when it is time to replace or repair your tires.
Tire Rotations
You drive your truck everywhere. From Laughlin Air Force Base to Brackettville and back again. All that driving is bound to wear down your tread. But your tires wear down in different spots at different times. The best way to get the most life out of your tires is by bringing them to Ram Country Truck Center to let the team of tire specialists rotate them. This will maximize your fuel efficiency and protect your tires even longer. Worn tread can cause a myriad of problems further down the road. Our team will check your tread depth and take the right course of action.
Wheel Alignments
There are many indicators to tell if your tires are out of alignment. You may feel vibrations on the otherwise smooth roads of Uvalde. You may start pulling to one side or the other. This will cause your Ram truck to work harder, even during the most routine commute. Which equals less fuel efficiency and more pressure on your mechanical elements. The tire team at Ram Country Truck Center will test your alignment and ensure your tires are properly aligned for a smooth and efficient drive.
Tire Changes
We are the only place to trust when it comes to getting your pickup or work truck outfitted with new tires. When it comes to selecting and installing your new tires, trust the team at Ram Country Truck Center. Search for new tire and rotation special offers and save some money. No one knows what tires your truck needs, better than Ram Country Truck Center. It's right there in the name. Visit the experts in Del Rio and stay safe on the road.