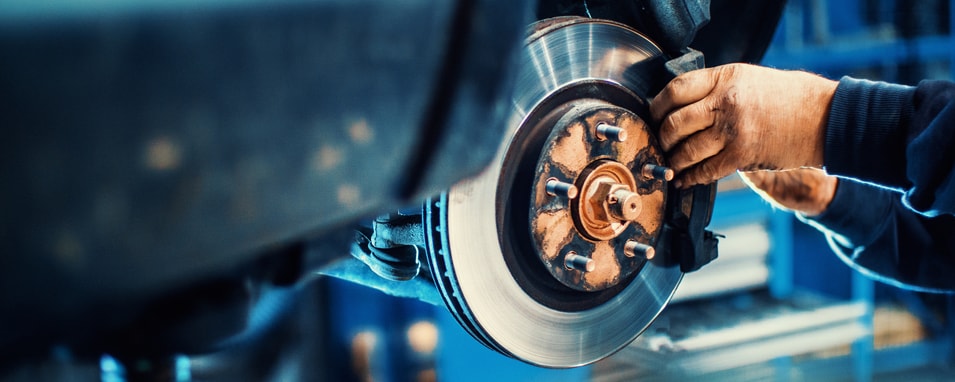 Keep Your Brakes in Excellent Shape with Expert Truck Service
All vehicles need brake service now and then to help maintain stopping power. Still, commercial vehicles like heavy-duty Ram trucks require special attention and expertise to help you enjoy a safer ride. Why? Work trucks put more strain on their brakes when they're towing and hauling heavy workloads. The extra pressure on the brake system means that your truck can wear out its brakes faster, so it's always a good idea to bring your truck to a service team that has the necessary expertise to tend to your truck. That's where we come in.
Why does my truck need brake service?
Your brakes are just like any other part of your truck in that they need regular maintenance. Of course, the extra work that your brakes do when you're towing and hauling heavy loads adds extra wear and tear. If left unattended, all this heavy-duty work can lead to excessive brake wear and even fluid leaks in the brake system. Scheduling regular brake service with our experts here at our truck service center near the Laughlin Air Force Base is the best way to keep your brakes in great shape and avoid potential safety hazards.
How can my commercial truck benefit from service at Ram Country Truck Center?
Work trucks are our thing here in Del Rio, so you can count on us to deliver the expert service your truck needs to keep it running smoothly. Our service experts understand the kind of strain and pressure your truck's brakes endure during hours of towing heavy equipment and hauling heavy payloads, so our team knows what to do to keep your truck in tip-top shape.
How can I schedule brake service for my truck?
Our truck service center near Brackettville and Uvalde specializes in heavy-duty truck service, and you can make an appointment easily by scheduling online. You can also make an appointment by calling or stopping by our dealership!