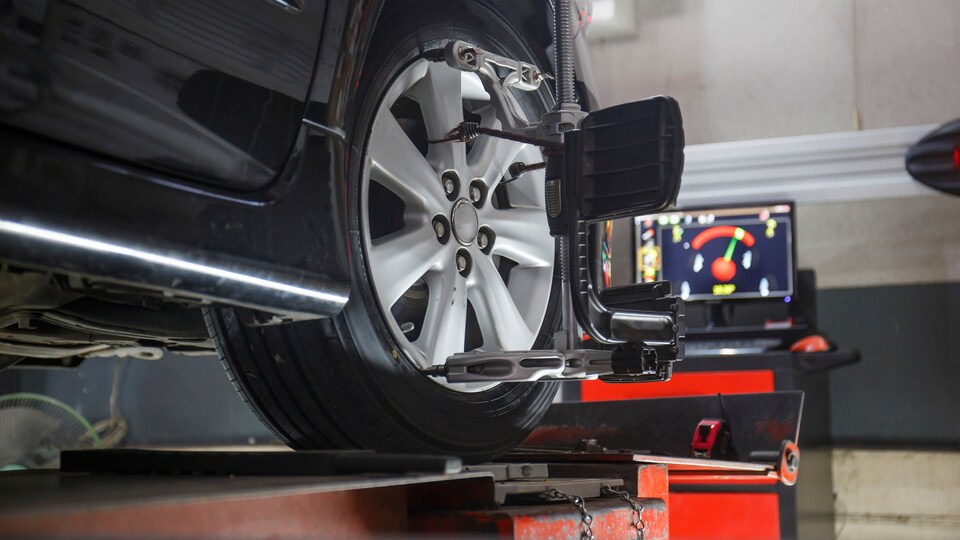 Truck Tire Alignment Service in Del Rio, TX
Have you noticed your truck driving a little funny lately? Have you considered it might be your tires are out of alignment? It might be time to plan a trip to the tire experts at Ram Country Truck Center. It happens naturally, over the course of your travels, but it can play a big role in reducing the life of your tires and putting more strain on your truck. Using state-of-the-art computers, the team at Ram Country Truck Center is prepared to get your tires back on track and ready to hit the road.
How to Tell if Your Truck needs an Alignment
Do you find yourself aimlessly drifting from lane to lane. Is your cabin experiencing some new vibrations on the placid streets of Brackettville? Do you frequently need to correct your course as you cruise the post at Laughlin Air Force base? When you get down and inspect your treads, are they wearing unevenly? These are all signs that your truck may need a tire alignment.
Alignment Check Process
The team of experts at Ram Country are trained to know the signs of misaligned tires and how to remedy the situation. When you schedule your visit, they will test your alignment to see which system is out of whack. They have the equipment it takes to get things back in working order so you can get back to work in Uvalde. Our computer system gives us precise measurements, so they know exactly where all four tires should be facing.
Schedule Alignment Service
If you have experienced any of the issues listed above, then it is time to visit the tire team in Del Rio. It doesn't take a major incident to get your tires out of alignment. It happens just from normal day-to-day driving. But once it happens, it can have a ripple effect on the way your truck performs. Contact the team of tire experts at Ram Country Truck Center, at the first sign of trouble, and they will take good care of your truck's tires.