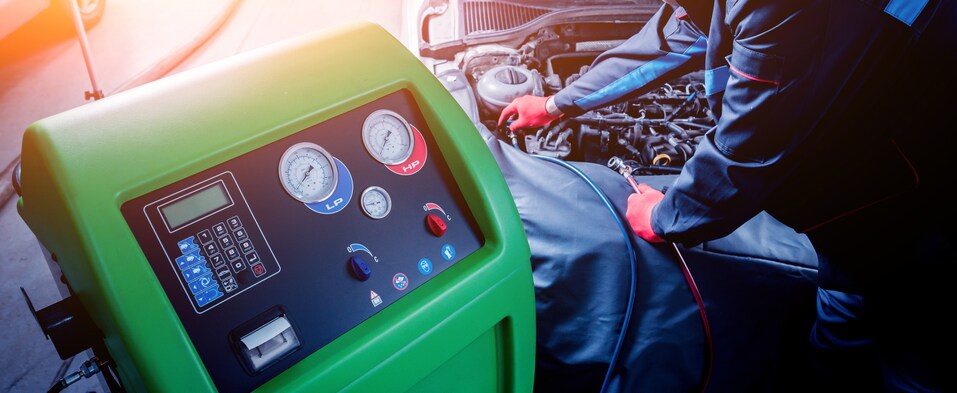 Truck A/C Repair is Our Servicing Specialty at Ram Country Truck Center
We at Ram Country Truck Center are very excited for the fun summer that lies ahead, but it's important to find out if your vehicle's air conditioning system is running its best to beat the Texas heat before you head out on summer adventures. Keeping you cool in the summer is a number one priority for our Del Rio auto service center, and our team of automotive repair experts have all the tools needed to perform auto A/C checks and repairs to ensure that your truck's A/C is in the best possible shape. Read on to find out how we can help when it comes to A/C repair and see how our service team makes A/C service "a breeze" for drivers throughout Del Rio, Laughlin AFB, Uvlade and beyond.
When Is A Good Time to Have Your Vehicle's Air Conditioning Checked Out?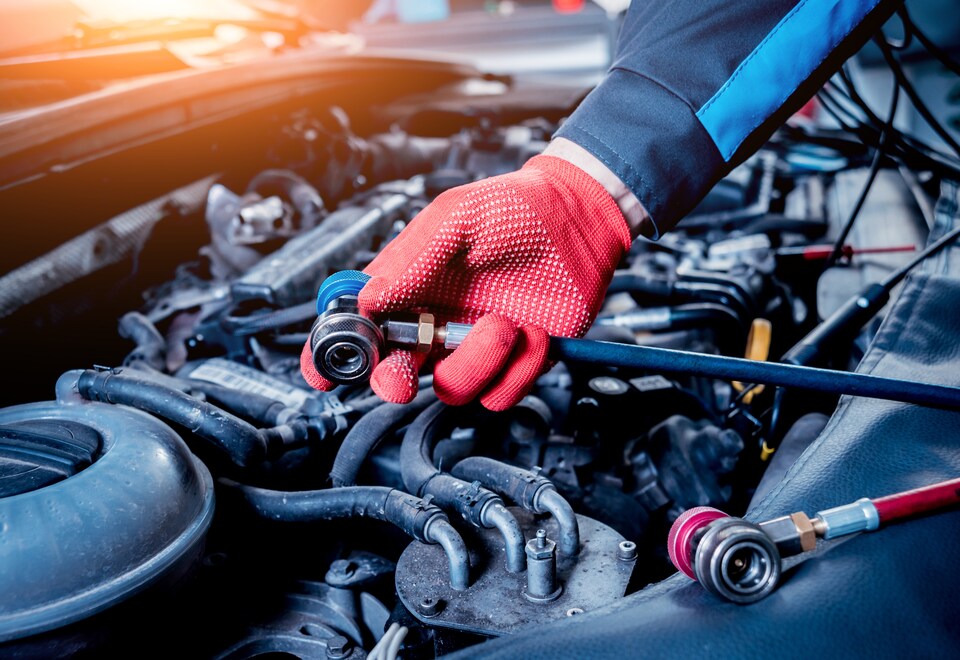 After a long day of hard work, there is oftentimes nothing more satisfying than hopping into the cab of your truck and blasting the A/C. However, over time most truck's air conditioning systems become less effective due to wear from normal use. Your vehicle's A/C fittings can become loose and seals can wear out, which leads to less powerful air conditioning. When your A/C isn't performing up to par, then it is time to bring your truck or car to Ram Country Truck Center.
When you bring your vehicle to our Del Rio service department, you will have access to a long list of incredible service experts, who are eager to look into your A/C issues. With our expert opinions, you will be able to get in and out of here in a timely fashion, and get the attention that your truck needs. We will work with you to get your A/C fixed, and get you back on the road as quickly as possible. An A/C check is a quick and easy way for our service technicians to determine if your vehicles' unit is performing up to par, and as Ram truck experts we can quickly address any issues we find that may be causing weak or ineffective air conditioning in your car or truck.
Schedule Service For Your Vehicle's A/C System in Del Rio
At Ram Country Truck Center, we're eager to work with you through every vehicle need that you have. We know that the residents in the Brackettville and Uvalde areas will be looking for the perfect place to get their A/C serviced or checked before the summer heat really kicks in. While you're here, beyond A/C check & repair services, we offer all sorts of maintenance to help make sure your vehicle is ready for your next adventure, whether that's a summer road trip or a busy work season driving to job sites all around Texas. Reach out to us today with any questions, or to schedule an appointment with our service center.