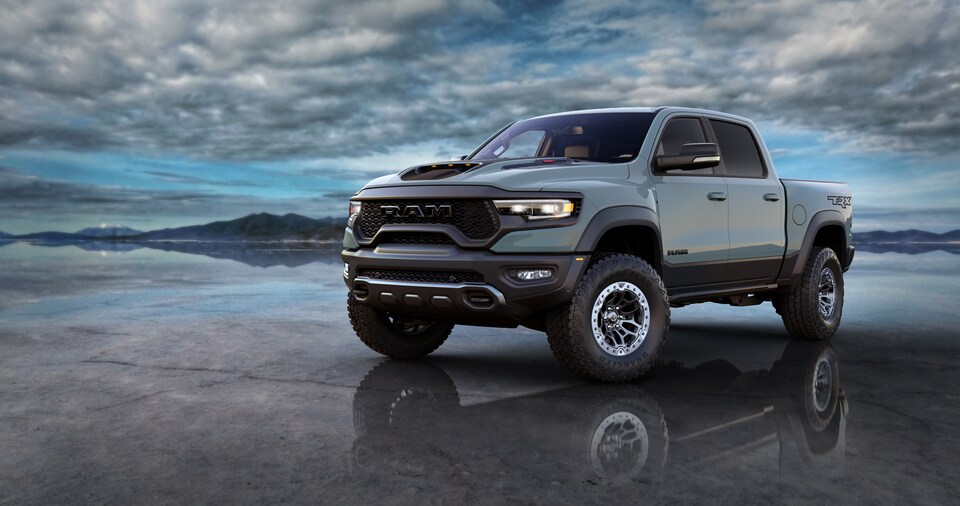 Buy the New 2021 Ram 1500 TRX in Del Rio, TX
Experience the Thrill of the 2021 RAM 1500 TRX
While there are several powerful trucks on the market, one stands out from the crowd, the 2021 RAM 1500 TRX. This all-new RAM truck in Del Rio comes with everything you need for daring off-road adventures and tackling the toughest projects. From its fierce powertrain to its high-tech features, it's clear why so many truck lovers are talking about this upcoming model.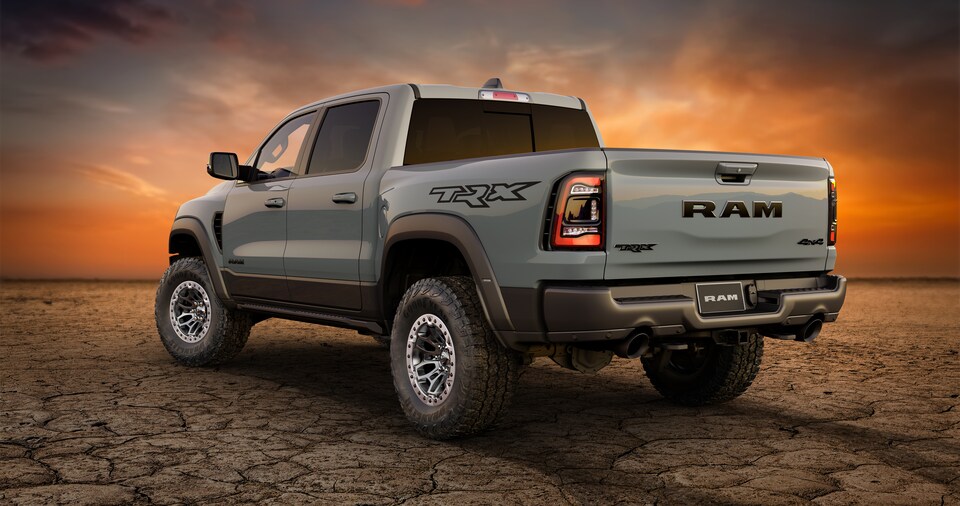 Athletic Performance
One of the most prominent features of the 2021 RAM 1500 TRX is its robust engine. Powering this new truck near Uvalde is a 6.2-liter Hemi V8 engine that produces an impressive 702 horsepower and 650 pound-feet of torque. On top of a monstrous powertrain, this all-new model also comes with a flexible and durable suspension system that can travel up to 13 inches, perfect for traversing jagged terrain.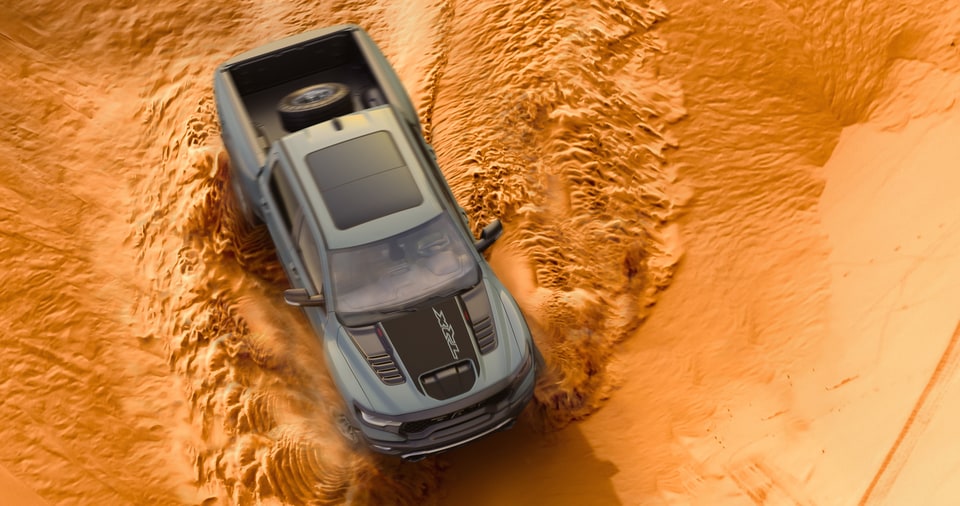 Off-Roading Features
Not only is the 2021 RAM 1500 TRX powered by a ferocious powertrain, but it also comes loaded with a plethora of off-road features. For starters, this truck has 11.8 inches of ground clearance and can ford up to 32 inches of water. It also comes with strong underbody plating to give you even more confidence when exploring off-road. These are some other exciting features found on this new RAM truck near Eagle Pass, TX:
35-inch all-terrain tires
18-inch wheels
Bilstein remote-reservoir dampers
Electronic-locking rear differential
15-inch brakes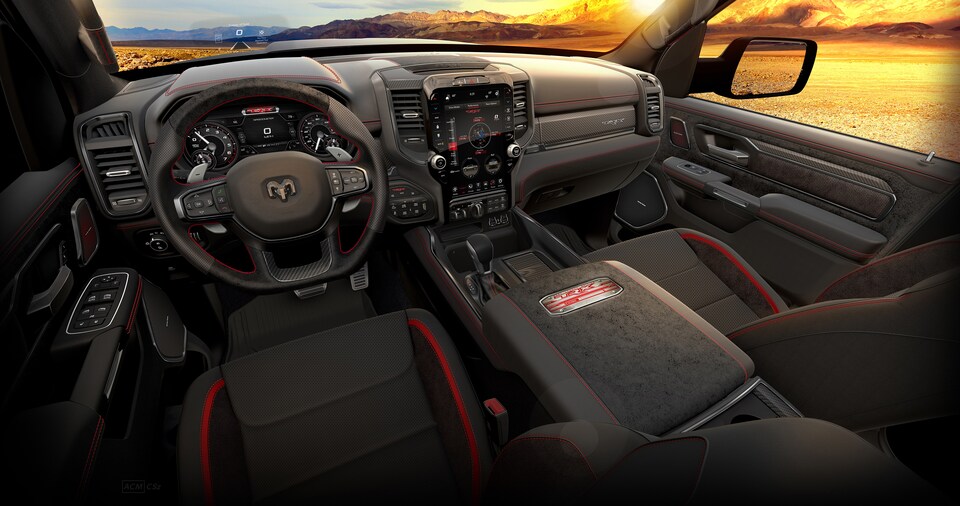 High-End Cabin
Another perk of the 2021 RAM 1500 TRX is its upscale cabin and high-tech features found inside. While the interior is roomy and attractive, you can make it more luxurious by choosing the TR1 or TR2 packages, which come with additions like leather seating and carbon fiber accents. There's also a large 12-inch touchscreen infotainment system paired with Apple CarPlay, Android Auto, and satellite radio.
Visit Ram Country Truck Center to Buy Your Ram 1500 TRX
Contact our dealership today to learn more about the 2021 RAM 1500 TRX and how you can pre-order your very own model.