The Ultimate Question for Texas Truck Lovers: Should You Get the New Ram 1500 or the Classic 1500?
At Ram Country Truck Center in Del Rio, TX, we know you're a full-bore, red, white and blue Texas truck lover. That means you already know Ram is still offering the Ram 1500 Classic even after introducing the new Ram 1500. Why does Ram still sell both, and which truck is right for you?
Let's talk about the first question first. Ram was planning to phase out the Ram 1500 Classic after the new Ram 1500 got off the launching pad. But a funny thing happened on the way to getting that done. A lot of truck lovers like you kept buying the Ram 1500 Classic, even while the new Ram 1500 got off to a roaring start. In other words, truck lovers in places like Eagle Pass, TX couldn't get enough of both trucks. That's why there's no end in sight for either one.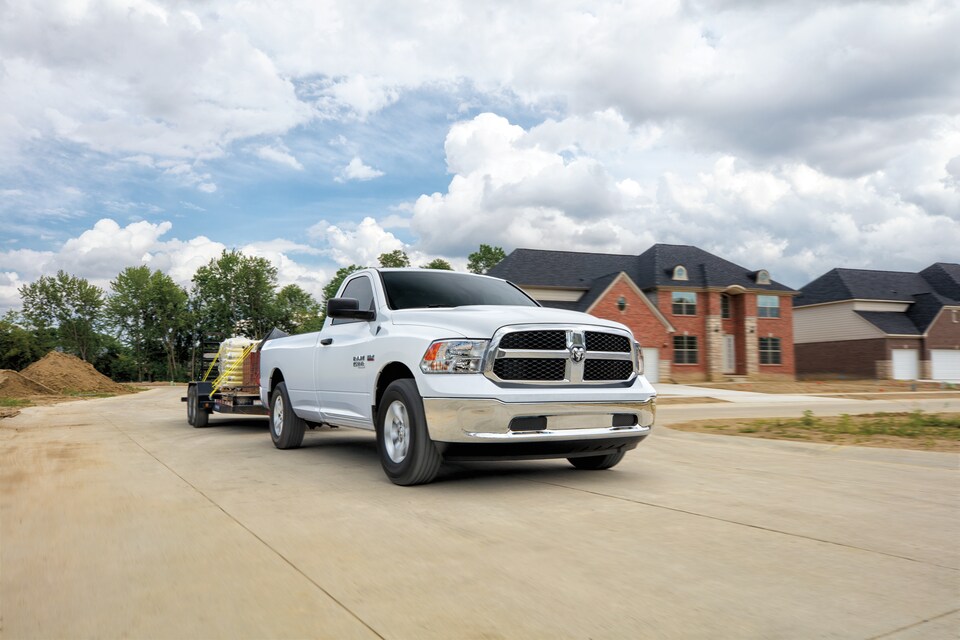 Image: Ram 1500 Classic Tradesman
Ram Vs. Ram: You Win Either Way
Another reason Ram builds two different pickups is because the Ram 1500 Classic is more of a mid-range truck for guys working on a budget, but who still want a lot for their money. The Ram 1500 Classic is affordably-priced and still gives you everything you need if you live anywhere around San Antonio and don't need a lot of high-end options.
The more updated 1500 is a four-door, no-holds-barred champ. Ram buyers who want a half-ton truck with all the comforts of a luxury sedan will wrap their arms around the new Ram 1500. It's available in an entry-level Tradesman, a mid-range Express, and the off-road Warlock.
In other words, depending on your needs and the stuff you need to get done, there's a Ram 1500 that's right for you. Let's talk more about which truck that is, whether you live in Del Rio or anywhere in the South Texas Plains.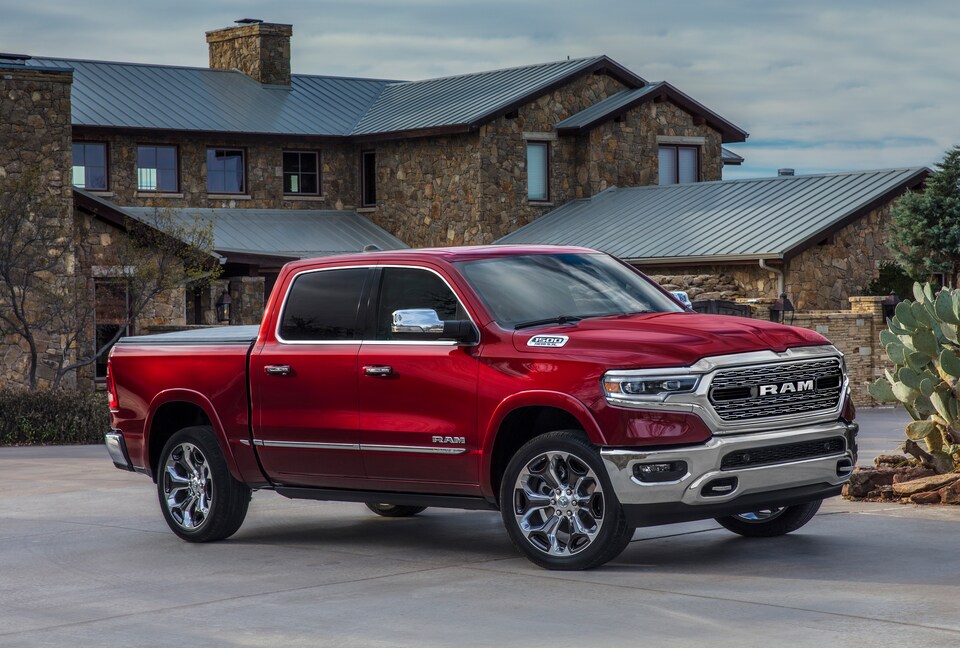 Image: New Ram 1500 Limited
Why the New Ram 1500 Might Work Best
Full-size pickups are all about towing. With a new powertrain, the new RAM 1500 can haul just about anything you need moved. When properly equipped, the new RAM 1500 can tow up to 12,750 pounds with a maximum payload of 2,300 pounds. The RAM 1500 Classic works well but doesn't bring quite as much towing to the table, with a maximum towing capacity of 10,680 pounds and a payload capacity of 1,800 pounds.
The new Ram is more powerful, with a 3.6-liter V6 that features an eTorque mild-hybrid system. Even with more power, fuel economy with the new Ram 1500 is actually better. The most fuel-efficient Ram 1500 gets an EPA-estimated 20 mpg city, 25 mpg highway, and 22 combined. The Ram 1500 Classic gets a respectable 17/25/20 mpg, city/highway/combined.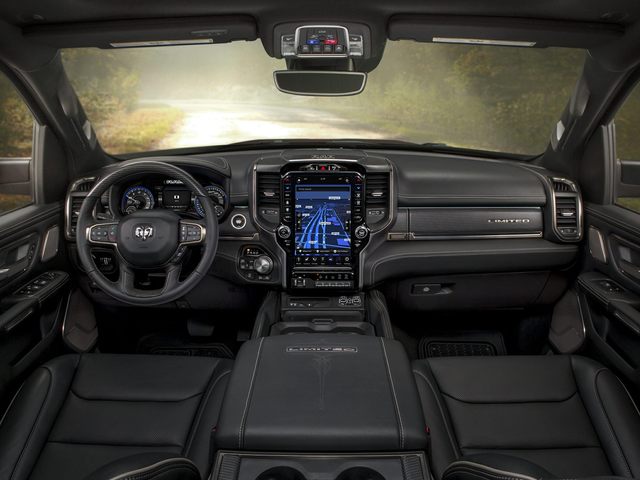 Image: Interior of the new Ram 1500 Limited
Top of the Line: The New Ram 1500
Another big difference is the level of luxury in the new RAM 1500. It can be fitted with available dual-zone automatic climate control, premium leather-trimmed bucket seats, heated front and rear seats, a mind-blowing 19-speaker Harman Kardon® audio system and a wireless charging pad.
If you drive anywhere around the Rio Grande Valley and can swing the extra money, the new Ram 1500 is worth it. With more standard features, a high-tech engine, and more towing and payload capacity, the Ram 1500 is about as good as it gets.
Why the Ram 1500 Classic Might Work Best
The biggest advantage the Ram 1500 Classic has is its affordable price tag. Priced like a mid-size truck with the capabilities of a full-size truck, there's several thousand dollars in favor of the 1500 Classic. The Ram 1500 Classic is a reliable workhorse that can tow over 10,000 pounds. If you want a tough, capable two-door pickup that's easier to drive in urban areas, you should think about grabbing the wheel of the Ram 1500 Classic.
Talk to Us at Ram Country Truck Center and We'll Steer You in the Right Direction
At Ram Country Truck Center in Del Rio, TX, we're Texas truck fanatics just as much as you are. We know the new Ram 1500 and the Ram 1500 Classic are two of the best trucks money can buy, and we also know you have unique needs that will line up best with one of them. Browse our big online new truck inventory, pick out a favorite or two and then come talk to us. We'll help you get the truck that's right for you, and then back it with expert, factory-authorized Ram service at Ram Country Truck Center in Del Rio, TX.