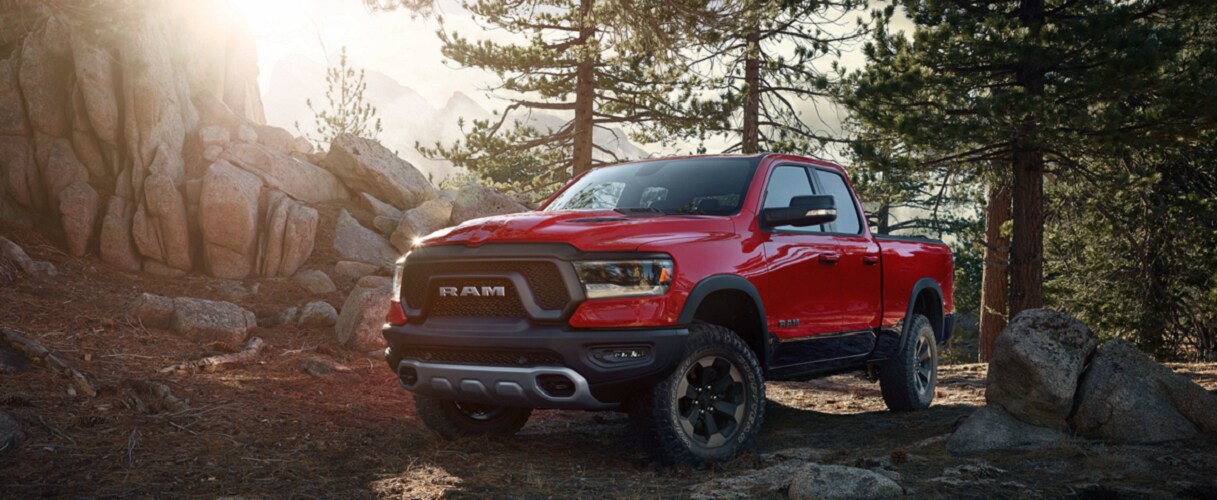 Compare Ram Trucks in Del Rio
Ram Trucks vs. The Competition
The Ram Family of Pickup Trucks Dominates in Any Competition
Here in the Fort Worth area of Texas, we are Ram Country. Drivers who know quality and want a truck they can rely on for quality and power count on the Ram family of pickups for all of their daily driving needs.
Ram has been producing the pickup trucks Fort Stockton, Dumas, Mineral Wells, and Del Rio drivers want to own for a long time, and we're proud to bring them a full selection of amazing options. From the light-duty Ram 1500, to the heavy-duty Ram 2500, to the powerhouse Ram 3500, there's a pickup truck with astounding capabilities on our lot to suit all of your needs.
As amazing as we know our Ram trucks are, we're also aware that our customers from Laughlin Air Force Base and the Fort Worth area have a number of other choices they could make when shopping for a new truck. Which is why we've done our homework, putting together in-depth, side-by-side comparisons of our family of pickups against some of their main competitors from other popular car brands.
If you're considering a new pickup truck, click through the many resources for comparison that we've gathered here for you. See how much more our trucks have to offer the everyday driver, and then stop by and visit us to meet a new Ram 1500, 2500, or 3500 in person.