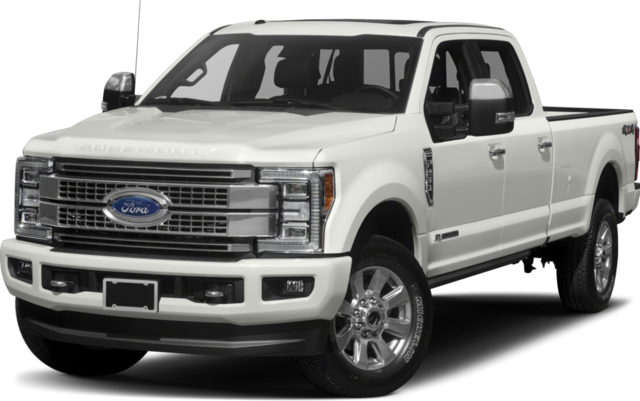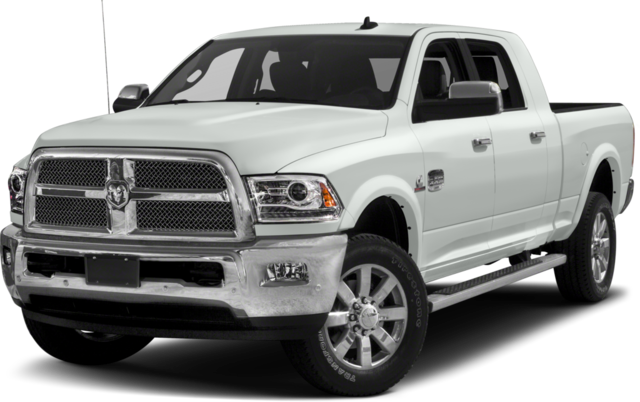 Performance

So, how does the 2018 Ram 2500 stack up against the 2018 Ford F-250 in terms of figures? The best way to find out is to review comparable equipment side-by-side. In this case, we took the 6.4L HEMI® V8 and the 6.2L V8 and found that the Ram excels in strength, producing an output of 410 horsepower over the 385 horsepower produced by the Ford pickup truck. Though the 429 pound-feet of torque generated by the Ram is one mark less than its rival, it clearly leads in terms of power. If you want even more muscle, you can always opt for the 6.7L Cummins® Turbo Diesel which achieves a max towing of 17,980 pounds and max payload of 3,160 pounds. Armed with this diesel engine, you can easily haul the average boat, camper, trailer, and more!
Engine Selection

Texas truckers appreciate the 2018 Ram 2500 because of its customizability. For instance, this new Ram pickup truck comes with a selection of three engines, which is one more than the two-engine lineup that comes with the 2018 Ford F-250. With our pick, you have access to not only the 5.7L and 6.4L HEMI® V8 but the 6.7L Cummins® Turbo Diesel as well. Meanwhile, the Ford truck is offered only with the 6.2L V8 or the 6.7L V8 Turbo Diesel. You therefore have a greater likelihood of matching your individual driving preferences by choosing our brand.
Gas Mileage
When it comes to gas mileage, heavy-duty pickup trucks of this class are often exempt from EPA ratings. Such is the case for both the 2018 Ram 2500 and 2018 Ford F-250. According to some studies done by automotive experts, however, it is approximated that both the Ram 2500 and Ford F-250 can sustain as much as 15-20 MPG out on the highway. With consideration to their predecessors, this is a significant boost. For added efficiency, the Ram truck includes Cruise Control as a standard as well, which gives it the edge over its competitor which does not offer the same feature unless you pay an upgrade fee. This is but another reason for you to pick our model.
Exterior Design

Once again, the 2018 Ram 2500 takes the spotlight because it is easier to personalize it to your liking than the 2018 Ford F-250. Its collection spans across seven stunning trim levels with over 20 different exterior colors. In contrast, the Ford truck roster has two less trim levels and just seven exterior colors. Of course, aesthetic is but one benefit. Our model also stays true to its purpose and is built for better productivity. With a 45-foot turning diameter, which is exactly 4.1 feet less than the challenger, it can make tighter turns and maneuver more fluidly. A 115-volt power outlet is even built-in from the get-go while it costs extra for a 110-volt power outlet with select variations of the Ford. Not to mention, there are class-exclusive features like the RamBox® Cargo Management System, complete with a bed divider and extender, LED lighting, cargo-lighting, and a lock setting which is only available with Ram.
Interior Design

The 2018 Ram 2500 and 2018 Ford F-250 have their share of similarities such that both come in three cab and bed sizes and have a basic 40/20/40 interior layout and vinyl seating for resistance against wear and tear. Yet the Ram pushes the bar higher. Standard qualities like its under-floor storage enables you to store more cargo as needed. Not to mention, with more trim levels at your disposal, you can opt for a model with premium embellishments like leather seats and mood lighting.
Technology

As for smarts? The 2018 Ram 2500 has just that. While the Ford F-250 has the Ford SYNC® 3 multimedia system, the Uconnect® 4C NAV from Ram gives it a run for its money. Each one is uploaded with Apple CarPlay™ and Android Auto™, but our pick has an 8.4-inch touchscreen at its highest level, making it .4-inches larger than the Ford. Furthermore, this screen doubles as a Rear View Camera. Integrated with the available Cargo-Area Camera, keeping an eye on your surroundings and your pickup truck is easier than ever.
Affordability
Despite its many advantages, the Ram remains more affordable across the board. In fact, the $30,762 MSRP for its basic trim and the $54,935 MSRP for its most advanced are far less than the $31,328 and $75,808 MSRP for the respective options of the 2018 Ford F-250. Thus, you can get more value for less with the 2018 Ram 2500.
Click here to browse our inventory of 2018 Ram 2500 Trucks!
Test Drive the 2018 Ram 2500 in Del Rio, Mineral Wells and Fort Stockton, TX
Clearly, the 2018 Ram 2500 bests the Ford F-250 on multiple fronts, and that is why our team at Ram Country recommends it to Texas drivers like you from Mineral Wells, Fort Stockton, and beyond. Want to learn more about this new Ram truck? Then visit one of our Ram dealerships for a test drive!
Questions? Contact Us!