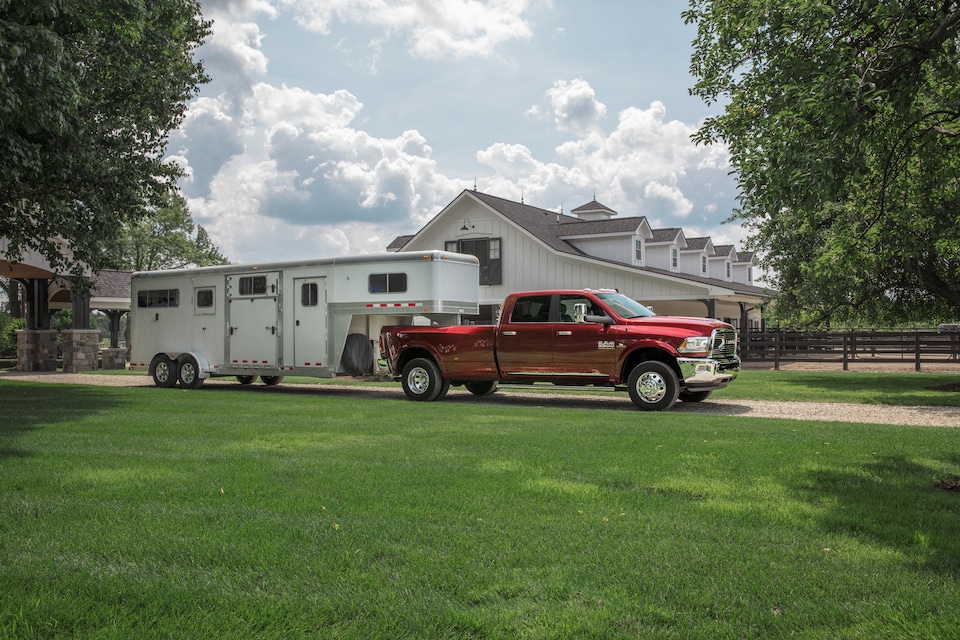 ​
What is a Dually Truck?
To put it simply, a "dually" truck features a set of double rear wheels, as opposed to the standard single wheel set-up. These trucks are designed for towing and hauling heavy loads. Ram has numerous options for you to choose from to meet your needs.
Why Choose a Ram Dually Truck?
Ram trucks are known for their power and performance and with modern technology, it's even easier to enjoy your truck in Mineral Wells. No matter if you choose the Ram 2500 or the Ram 3500 you'll find all the technology and features that you want to make your life, and towing, easier. Features like trailer sway control, smart diesel exhaust brake, and a rearview camera. The camera is mounted up on the cab, so you'll have a wider view of what is around your truck. This is also helpful if you opt for a chassis cab style truck.
Having two rear wheels lessens the load carried by each tire, reducing the risk of overloading your tires to cause blowouts or even just unnecessary wear. Having two rear wheels also ensures that if one tire does blow-out, you have that extra tire to help keep you safe and let you pull safely off the road.
When towing and hauling heavy loads, you have to take extra care when braking to give yourself enough time to slow both your truck, and trailer. Having dual rear-wheels also helps with braking by adding even more stopping power
When you're looking to improve your towing and hauling, the lineup of Ram 2500 and 3500 trucks is sure to hold just what you're looking for in Fort Stockton, Mineral Wells, and Del Rio. Browse through our online inventory of Ram trucks, and even see for yourself how the Ram 3500 compares to the Ford F-350 in Del Rio.